As finals season approaches, Radio 1190 is packed with students diligently studying. To accompany our studies, we're jamming to new albums from Lonnie Holley, Ian Sweet and Carbonas.
Lonnie Holley is known for both his visual art and his music. Both experimental and easy to listen to, "MITH" is a collection of Holley's thoughts and feelings about how it feels to live in America in 2018. His poetic lyrics are sung with strength over beautiful textured instrumentals. Sometimes, Holley's lyrics come across as bleak. He feels an imminent threat as a black person in America, but the music is hopeful. This contrast makes "MITH" a complicated emotional experience. It feels impactfully relatable to those who feel like the country may not be heading in the direction they hope for.
I had the privilege of seeing Holley open for Animal Collective in July. Before his performance, an MC informed the audience that each of Holley's shows are unique. Before each performance, Holley works with his collaborators to create a set that reflects his emotions and surroundings. A song about the majesty of the Rocky Mountains proved this true. It was an incredibly genuine experience. I felt like Holley was opening his heart to the audience.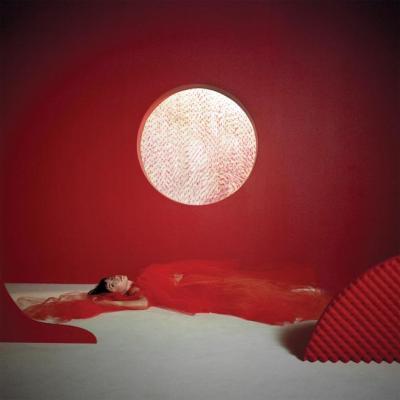 Ian Sweet's songs throughout "Crush Crusher" also feel deeply heartfelt. Sweet's vocals are passionate throughout a diversity of emotions: longing, anger and everything in between. The instrumentals are familiar and mixed masterfully; they don't feel overproduced in the slightest. Sweet's sophomore release is a must-listen for fans of Florist, Free Cake for Every Creature or Adult Mom (all are 1190 favorites).
Two of my favorite tracks are "Hiding" and "Ugly/Bored." Sweet's wailing chorus on "Hiding" starts the album strong, giving listeners an emotional hook and keeping them glued to an album that certainly deserves a listen. "Ugly/Bored" is a meandering anthem with changing time signatures that keeps listeners on their feet. Withdrawing toward the end, the guitars swell to a moaning shoegaze tone that's a treat for fans of bands like My Bloody Valentine.
Carbonas' "Your Moral Superiors: Singles and Rarities" gives us a well-deserved look back at this mid-2000s punk band from Atlanta. The 37-song collection gives the listener plenty of material to drive, study or work to. Classic high-energy punk rock is well loved here at 1190 (check out Party With Me Punker at 5 p.m. Wednesdays to get your midweek boost from one of our most popular shows). While Carbonas stays true to the classic punk rock sound, the blend of guitar tones and GG King's gritty vocals keeps it fresh. I usually list some of my favorite tracks, but I recommend just throwing this one on and jamming from start to finish.
By Max Askari