As the weather cools down, Radio 1190 continues to spin the hottest records. This week, you'll be hearing fresh releases from a handful of new favorites.
Part Time, a band under the popular rock record label Burger Records, just released their sixth album "Spell #6." The record has plenty of pop and rock sensibilities, and is reminiscent of classic '80s bands like The Cure and The Smiths. On my first listen, I immediately was reminded of Ariel Pink, only to find that Ariel Pink himself features on the third track of this record. Part Time takes a classic approach to songwriting, and the result is catchy and pleasing. I appreciate the amount of variation between songs on this album, and I'm really impressed with how well the band is able to maintain their distinct sound with such a wide range of songs. One of my personal favorites off the record is "Shattered Love," which starts off with an upbeat synth line that turns into the perfect guitar lick, all completely drenched in '80s new wave goodness. The album is very pop-y but offset with the perfect amount of lo-fi elements and reverb. If you're into new wave, synth pop or rock — or you just like good music — definitely check this album out.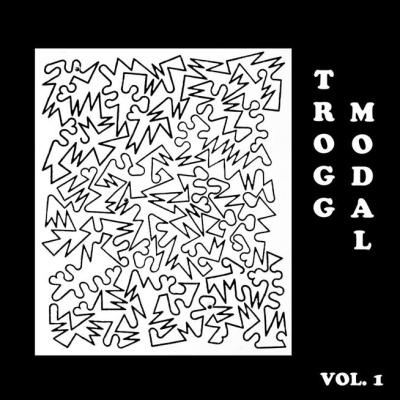 Experimental electronic artist Eric Copeland recently released "Trogg Modal, Vol. 1." This short album, only seven tracks long, seems to explore dance and club music in an abstract way. The structures of the songs are similar to conventional dance music, but the sounds and textures used are completely unconventional. Copeland is known for making a wide range of music, dabbling in both hardcore noise and dance music, and this album exemplifies his versatility. While the general sound of the album feels like glitchy computer music, every song on the record compels you to dance. The record could somehow simultaneously be playing in an absurd dance club and in an experimental art exhibit.
The choice of texture and timing on this album are impeccable and set Copeland apart from other musicians making dance music. The album is progressive and futuristic, and I can only hope that all dance music in the future sounds like it.
Post-punk band Pill just released their album "Soft Hell." Hailing from Brooklyn, Pill wrote their latest album as a critique of the "work-to-play" New York mindset. "Soft Hell" is skronky, experimental and emotional. The vocals are somewhat abrasive but in a way that perfectly reflects the band's feelings toward the chaos and corruption in their city. The band's resident saxophonist creates a distinct no-wave sound for the album, playing wailing saxophone lines that run up and down over the rest of the dark, post-punk instrumentals. The album is chaotic and emotional, but is an overall stunning experience.
By Ashley Koett